What do some of the world's greatest leaders have to teach us content marketing? There are lessons available from everywhere, or so we believe.
It so happens that we've all grown up with these hero stories and we'd love to see if there's anything about their larger-than-life reputation that could show us a thing or two about content marketing.
Everything and everyone has something to teach. We just have to look hard enough and pay attention.
World leaders are charismatic. They are the ones who made it happen. They suffered, sacrificed, and struggled. They gave away their lives for a cause and they fought for what they thought was right. These leaders stood their ground, made things happen, and got us a lot even without us ever asking for it. Lessons from them are welcome.
But what would world leaders have to teach us content marketers? If you are an SEO expert, what'll you learn from those who never even had the luxury of using the Internet?
Well, it's not about Internet. It's just about the lessons. It's about core values, personality attributes, and attitude. Maybe, just rules to follow. So, here are a few lessons from some of them:
1. Mahatma Gandhi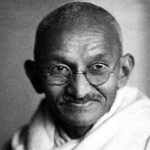 Sandeep Kapur of Clickz.com surprisingly wrote up at least seven lessons from Mohandas Gandhi – the man who was instrumental in getting India its independence but was more famous for the non-violence approach he took. While Mr. Gandhi's guts were enough to derail the British and bring India its independence, he has a precious lesson (and Sundeep does point it out in his list): The truth.
If you have to develop content, bite the bullet and let the readers know the truth and nothing else. If you are screwed up, say sorry. If a customer got a late delivery, explain precisely why that happened and make it public on your blog. Be truthful about the stories you concoct, about the promises you failed to keep, and about your opinions on anything under the sun.
Truth is the essence of your character. Everything your content tries to do online has to do with personality and character.
2. Barrack Obama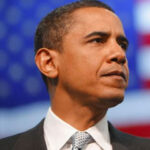 So, the world's most powerful man couldn't have been missing from this list. Yet, the lessons learnt from a man such as Mr. Obama couldn't have gone unnoticed. At least David Cooperstein of Forbes.com did mention a lesson or two derived from Obama's popular campaigns. For one, Obama's campaigns have a single, monomaniacal focus. The digital route that Obama's team opted for already saved millions of dollars in campaign costs. Obama's campaigns used existing data in a different way. Keep your eye on your campaigns but connect with people. Spend all you want on marketing campaigns but without a strong network, you won't get too far.
3. Nelson Mandela
Nelson Mandela led his nation out of Apartheid. He is the reason why a peaceful democracy exists in South Africa today and his recently celebrated 95th birthday hasn't gone unnoticed.
Dave Ramsey pointed out 15 leadership lessons from Nelson Mandela, and I picked one single lesson for today's social and content marketers.
"What counts in life is not the mere that we have lived. It's what difference we've made to the lives of others that will determine the significance of the life we lead"
Apply that to your content marketing and social media efforts and you'll see how you'll begin to make a difference to your readers, customers, and everyone else in general. Your business begins to gain from maximum impact on your customers.
As you make a difference, you'll be remembered not so much for your product but for the goodwill you create.
4. Martin Luther King, Jr
Easily touted as one of the most influential leaders in America, Martin Luther King, Jr and his "I have a dream" speech is enough to inspire us all. Michael Hyatt neatly sums up his observations on the aforementioned speech and I'll pick parallel lessons for content marketers and social media enthusiasts. For one, don't ever sugar coat reality. Be yourself. Lead with your heart and say (or write) what you must.
Create a sense of urgency (don't overdo it), and bring out the best in others by calling out others to act according to their highest values. Don't settle for anything. Acknowledge your followers, and paint a picture for a better tomorrow.
5. Winston Churchill
Winston Churchil exemplified the virtues of a true man and a natural leader during the World War II. He led Britain and he stood up to what he believed in. Brett & Kate McKay have a great write up on lessons from Winston Churchil. Applying those lessons for content marketing, I get the following:
Stay loyal to your followers, your business, and your cause.
Learn to communicate effectively.
Be the artist. For marketers, that translates to communicating visually, showing the bigger picture, and to make customers see beyond just the products and services.
Be confident in your products and services. At any given time, your competitors should revere and respect you, your customers should love you, and you'd never flinch, ever.
Always be doing something that works for your business. No vacations, holidays, or weekends. For businesses, there's no such thing as downtime.
Follow the routine: content marketing is a relentless, ageless, and continuous activity. There's no stopping once the juggernaut rolls.
Be willing to fight: find a cause to fight for. Stand up for something once in a while. Show customers that you care. Divert part of your profits to feed your fundraising efforts.
Each of these leaders had a lot to share. To do them justice, you'd have to read their biographies or autobiographies individually. Examples exist. Lessons are plenty. It's just that we get too busy to pay attention to anything. At least lessons in bits and bytes such as this list should help.
Which of these leaders do you find inspiring? What other lessons have you learnt from other leaders – business, politics, or in life? Can you find more things to learn on digital marketing from other sources? Why don't you share what you learn with me? I'd love to hear from you.
(Visited 33 times, 1 visits today)