This article is a compilation of my experience in SEO online stores. To get into the top 10 of Google search results with your e-commerce project is one of the most difficult tasks today. Whatever you're selling, for sure all the top spots are already taken by giant companies who have no intention of giving it to you. That doesn't mean we won't get the traffic and sales we need. So don't give up!
Content
1. Keyword frequency on the page
I suggest doing a quick test of the level of optimization of your online store. Go to any product page and calculate how many times the product name appears in the title, keywords, and description meta tags. Then compare with those pages that are at the top of this query. This way you can find out at once a lot.
Online stores have a large amount of internal pages. If you optimize these pages properly, many of them will get into the top search engines with low-frequency queries on the names of products.
Of course, manually optimize each of the many pages simply physically impossible. You can select the most promising in terms of sales pages and optimize only them. But the most effective option is to automate the optimization of internal pages.
Automation means that the name of the product is automatically placed once in each meta tag, as well as in the text of the page when the page is published. What I mean by that is that the desired search query will be inserted in certain parts of the page several times to increase the density of that query in the text and meta tags of the page.
In doing so, it is important not to spoil the attractiveness of the page for visitors. In most cases, it is enough to mention the name of the product 3-5 times in the text of the page and once in each meta tag.
For example, instead of the usual phrase "Characteristics" is better to use "Product description XXX", ie, after the word "Characteristics" automatically inserts the name of the product.
Instead of a link "Buy" is much more effective to use it in combination with the name of the product "Buy Item XXX". If there is a link to the image of the product "photo", then it will be more effective to use the option "Photo Product ХХХХ". All of these points can be made with the help of a programmer or yourself, if you have some skills.
This will increase the value of the page for search engines, which will allow a greater number of internal pages with products to get into search results and receive additional targeted visitors.
2. Related Products
A great method to increase the number of page views of your online store, and as a result, increase sales, is to have several similar products appear on each product page. You must have seen how this is done in popular online stores – next to each product is automatically displayed "This product is also bought with".
For a greater effect it is necessary to implement the output of similar materials not just links, but with images, brief characteristics and price.
3. Additional goods
In addition to similar products, you can make an automatic output of additional products. For example, if it is a page with a video game disc, you can display not only similar games, but also gaming mice, headphones for gamers, video cards, flash drives, posters, T-shirts, souvenirs, etc. If you want for any product, you can choose suitable additional products.
You can also get visitors interested in offers like "if you buy this product, you get this accessory as a gift. People love gifts, this should definitely be used.
To display additional products, it's also effective to use a photo, price and a brief description.
4. Information and functionality
Many online stores make a mistake that greatly reduces the effectiveness of SEO and efforts to attract visitors. Their product pages have only the bare minimum of information, which is often the same on dozens and hundreds of sites – it's no secret that product descriptions are often copied and posted.
This approach – yesterday's day. In today's environment visitors are not enough just a brief description of the product, he is interested yet to find a full description, detailed characteristics, feedback from those who bought the product. If he can not find the information he needs on your online store – be sure that he will go to those competitors who provide this information.
In general it is desirable that the filling of your online store was entrusted to a special employee, who would be engaged in writing texts. Visitors feel when the site is always filled and improved.
It is also desirable to make it possible for visitors to leave comments. Among other advantages, there is one – the content pages will be supplemented and updated, thus attracting search robots.
The leading online stores are implemented precisely this way. Of course, comments must be moderated, otherwise there will be spam.
In addition, you need to add useful functionality to your online store. For example, users not only want to find the product they are interested in at a bargain price, but also to compare several products. That's why it's imperative to implement a function comparing one product with others.
5. Live chat widget
This point organically follows from the previous one. It is desirable that your online store has the ability to quickly contact the online consultant with the help of a chat widget Jivosite.
As soon as the visitor gets to your online store, you need to give him all possible options of contacting you. If he wants to ask a question – you're welcome.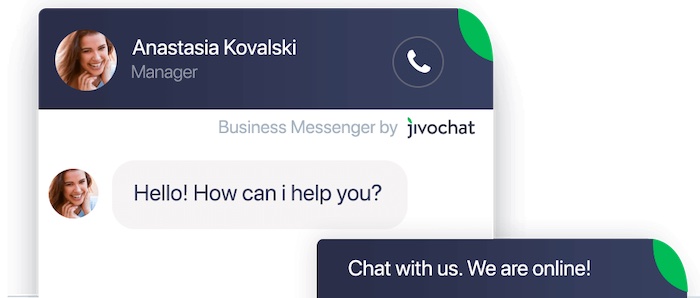 Naturally, the support should be responsive and qualified specialists, well versed in the products of your online store and able to give advice and competent advice to visitors.
6. Natural links
Natural links are the most desirable kind of links for any webmaster. Objectively speaking, it is safe to say that natural links in internet stores receive only the most popular resources or those internet stores which offer the most complete information about their products combined with low prices and high quality of goods.
Young online stores have virtually no "light" on natural links. Many free methods of SEO for this reason are not particularly suitable for online stores – many people consider links to be spam and delete them. And many online store owners believe that the only thing they can do for their site is to buy links.
Of course, online store SEO is based on paid methods, but there is also an opportunity for natural links. You can create a blog or a forum inside your online store. In my opinion, blog is preferable.
For a blog or forum you need regular publications of really useful information that will help visitors to better understand your products and expand their knowledge in this area. If I were making an online store, I would immediately make it a blog.
7. Discounts
Another common mistake I always meet in many online stores. Even if they have discounts, this information is poorly visible, or even not on the main page. Make sure that your most popular products with discounts were beautifully presented to visitors on the main page in the most prominent place without scrolling the screen.
In my opinion, erroneous design discounts and specials in the form of flickering banner – visitors subconsciously avoid them and think that this is advertising. It is better to present a beautiful and effective discount, so it looked attractive, in harmony with the design of the site and at the same time was not annoying. Information about discounts should be published necessarily – some customers simply on principle will not buy goods without a discount.
8. Images
In addition to the text component, the goods should still be effectively presented. Product images play a very important role in this. If possible, do not spare money on a professional photographer, through which photos of your products will be perceived very differently.
Immediately advise to think about imposing a beautiful watermark on the photos of your products, otherwise they will quickly copy and place your competitors. Many site engines have a feature to automatically impose a watermark on images. It is important that the watermark does not mar the photo in any way, but at the same time it would be difficult to remove it.
9. Videos
Google likes sites where people spend a lot of time. You can keep the user on the page and give them added value at the same time with video content. The easiest way is to register a YouTube channel and upload amateur product unpacking videos. After it you can easily embed it to your product page. Surprisingly, many such videos have millions of views. You don't have to worry too much about the quality of the footage. All you need is a fresh iPhone or other phone, a tripod and good lighting in the room.
10. Site design
The visitor who first came to the site, for the first seconds there is a first impression of him, it is also the most important. Site design plays a paramount role in this.
Internet stores with a faded and outdated design lose to competitors already at the start. Internet users visit many sites, and subconsciously they have an idea about modern design.
Of course, the design of the store should not negatively affect the navigation and usability of the site. Ideally, the design should complement the content of pages and create the right atmosphere.
It is also useful to check how your store displays in different browsers, operating systems and resolutions. You can do this with Browsershots.
11. Mobile-friendly (or better mobile first)
Today it is absolutely normal for an online store to have 80-90% of all visits as mobile traffic. That's why this is your №1 priority!
First of all, check the whole process from your phone, from adding an item to cart to payment. Everything should at least work, and better yet it should be convenient.
Connect your website to Google Search Console and check if there are any errors in the Mobile usability section. If you see problems, you should fix them.
The volume of downloaded data is critical for mobile internet. Try to use only compressed images and only the size you need. No need to take a photo 4 times the size and reduce it with CSS styles.
12. Security
Since online stores are directly related to money, they attract increased attention from those wishing to hack them. Therefore, I recommend you to consult with experts in this field and take all necessary measures to ensure the security of your online store. It is also advisable to update the engine of your store to a fresh version in time.
13. Connecting to Marketplaces
Electronic marketplaces are resources with a huge audience of potential buyers, and it is by no means possible not to use them. Exporting feeds for your products to services like Google Merchant and Facebook Marketplace offers additional possibilities for attracting interested visitors and customers.
14. Affiliate programs
For many topics, effectively working creating an affiliate program with the help of which you can get more profits. There are a lot of different websites now and many webmasters will be happy to work with you, selling your products and earning their affiliate rate.
(Visited 50 times, 1 visits today)